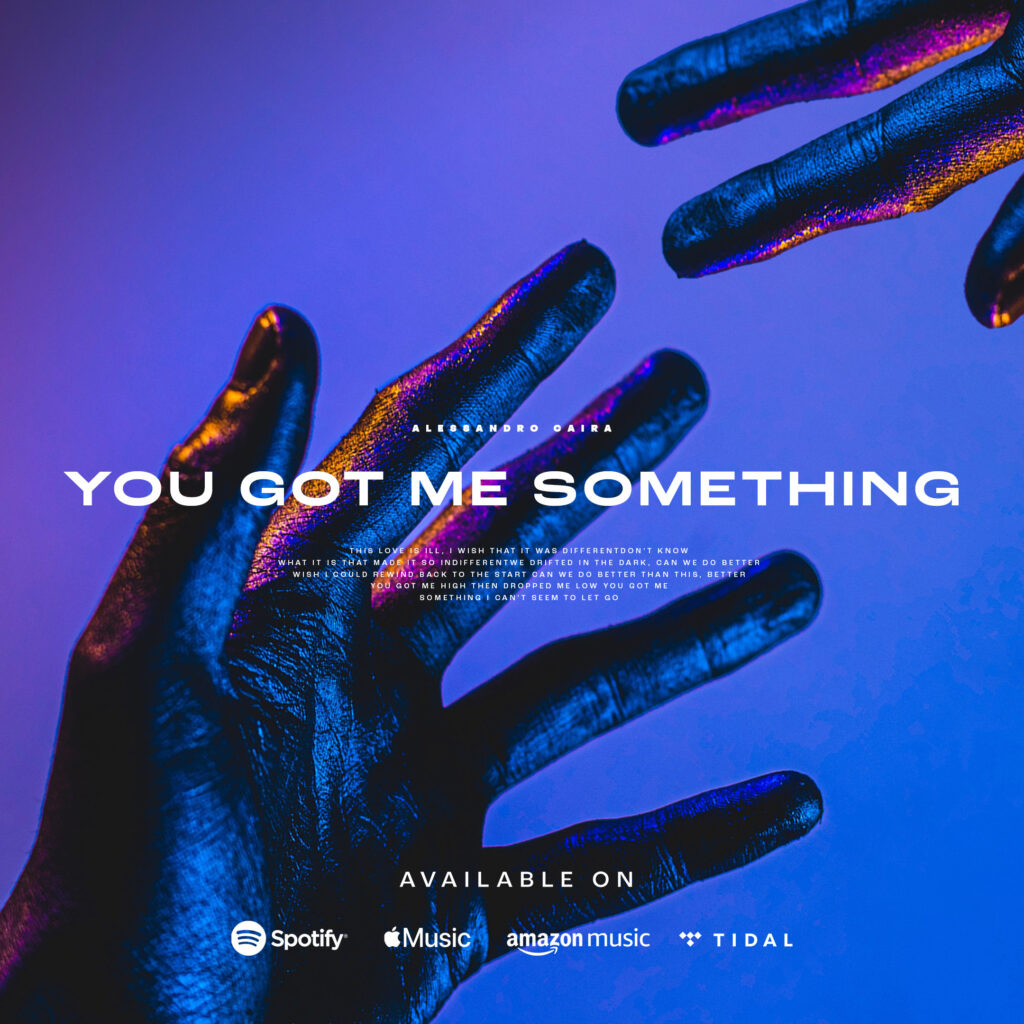 Alessandro Caira is a Dance EDM artist based in Italy. At a young age, he started to play the guitar taking his first steps into the music world. In 2012 he started to approach electronic music with the first experiments in FL Studio with the main synthesizers like Massive, Nexus, Sylenth1, and Serum.
He aims to give back to the scene that gave so much to him. Music has always been an escape for him, a safe haven from all the daily stresses of life.
The inspiration for this track comes from a question: how is love born every day and what are its phases? The strongest feeling of all, love.
You Got Me Something (Lyric Video)
Alessandro Caira is a italian DJ and music producer. He began playing guitar at a young age, but as he grew older and was influenced by EDM artists such as Swedish House Mafia, Avicii, Hardwell, Above & Beyond, Arty, and Deadmau5, he began to develop a keen interest in electronic music production.
He started experimenting with different DAW software and eventually settled on using FL Studio as his preferred digital audio workstation.
Alessandro's passion for music led him to relocate to the small town of Cerignola, located in the southern region of Italy, where he could immerse himself in the local music scene and focus on honing his craft as a music producer. It was here that he began to gain recognition for his unique sound and style, which blended elements of house, progressive and electro.